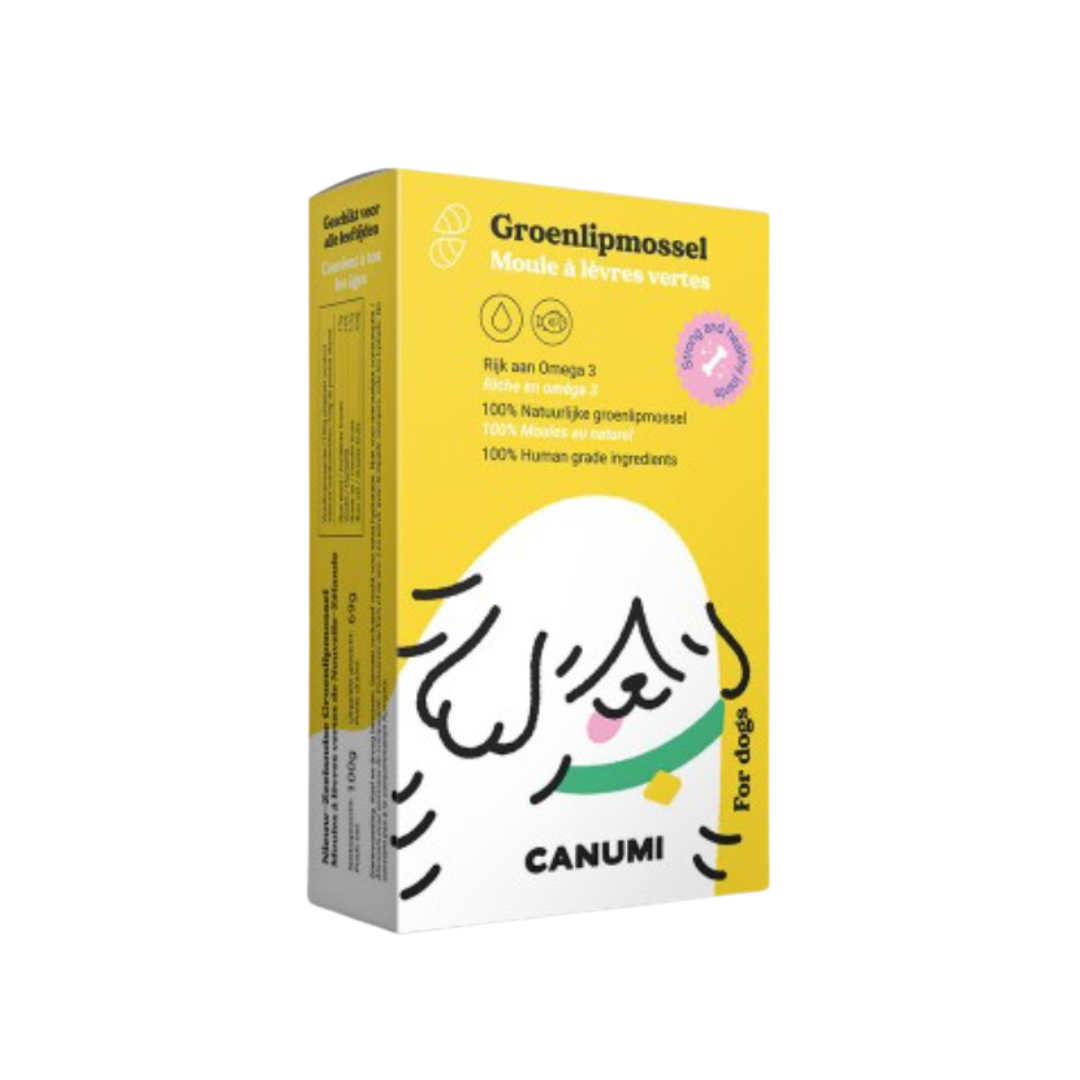 Green-Lipped Mussels | Canumi
Green-Lipped Mussels | Canumi
Low stock - 2 items left

Inventory on the way
Green-Lipped Mussels in a Can! 🐚🌊
Ever heard of the magic of green-lipped mussels from the pristine shores of New Zealand, all snug in a can of pure H2O? Brace yourself, because this is not your everyday seafood; it's Mother Nature's gift for fighting inflammation, and a VIP source of glucosamine and chondroitin, the muscle and joint's trusty sidekicks.
They come with a generous helping of Omega-3, EPA, DHA, and a whole parade of vitamins, minerals, amino acids, antioxidants, enzymes, trace elements, and a whole lot of other goodies. It's like a nutritional party for your pet's cells, promoting regeneration, soothing the nerves, and even acting as a boost for vitality.
The superhero lineup:
Composition: 100% New Zealand green-lipped mussels.
Analytical Constituents: Crude protein: 17%, Crude ash: 1.7%, Moisture: 75%.