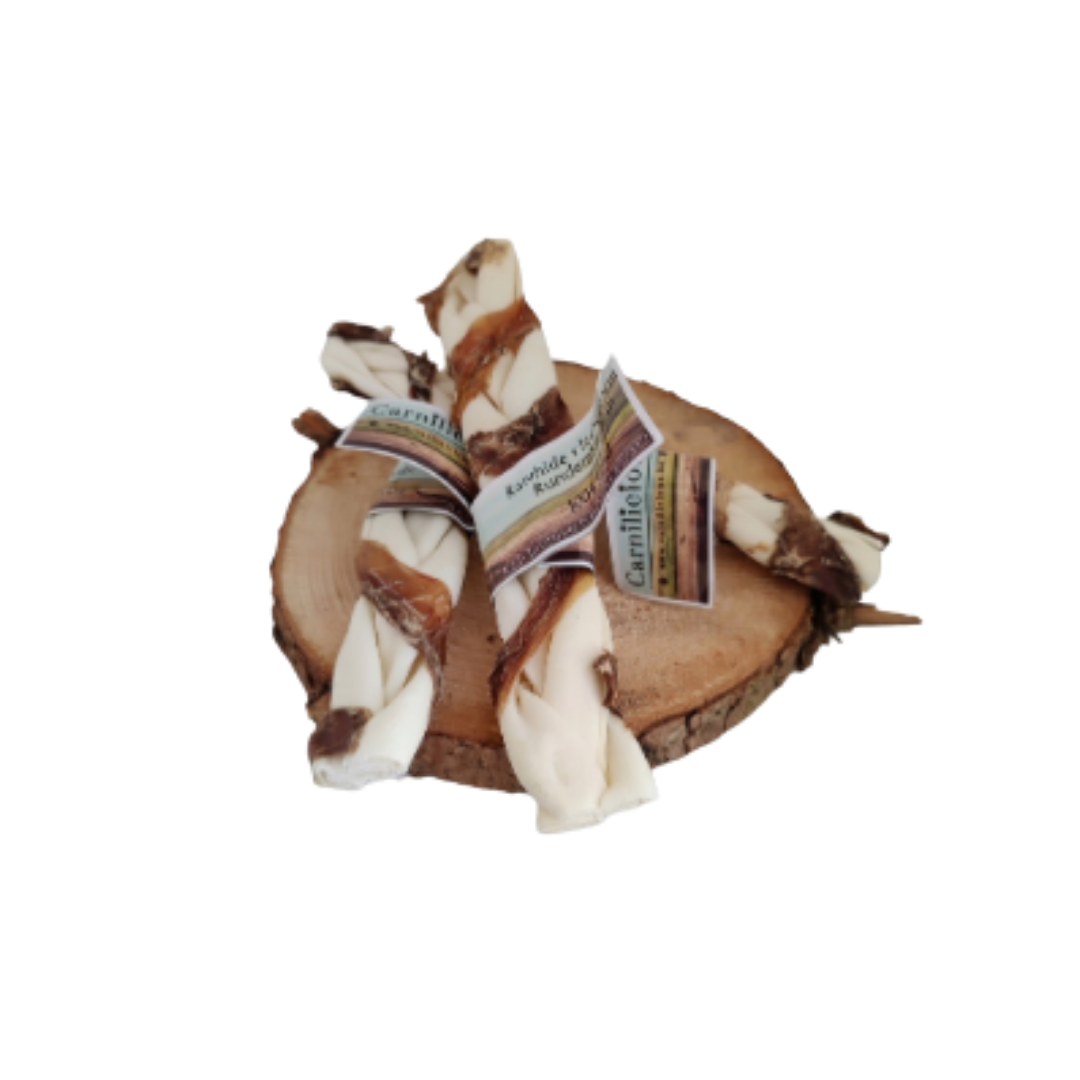 Rawhide Braid Beef | Carnilicious
Rawhide Braid Beef | Carnilicious
In stock, ready to ship

Inventory on the way
Chewy fun alert!
Presenting the rawhide stick with a twist of beef esophagus—a tasty treat to keep your four-legged pals happily occupied.
The rawhide (subcutaneous connective tissue) hails from cattle and undergoes a 100% natural treatment—no chemicals in sight. Plus, the collagen unleashed during the chewing fiesta ensures top-notch dental care for your furry friend.
Each stick measures a delightful 21.5cm, providing a perfect balance of flavor and chewy goodness. Treat your pup to a dental delight that's both tasty and teeth-friendly!